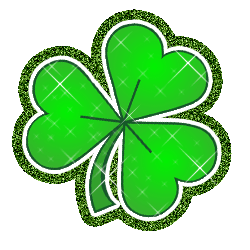 We all know that when three-leaf clovers come out, it's
St. Patrick's Day
.
This Irish holiday is always celebrated on
March 17th
, which is the day that Saint Patrick died.
He was a missionary
way back in the 4th century
who converted the Irish to Christianity.
Did you know?
Green is associated with St. Patrick's Day because it is the colour of spring, Ireland and the shamrock.

Leprechauns

are also associated with St. Patrick's Day, although the only reason they are is because they're Irish. Leprechauns are usually mean little creatures - with the exception of the Lucky Charms guy.

Don't forget to follow a leprechaun! You will find a pot of gold!!!!!