Remembrance Day
in the United Kingdom (UK) honors the heroic efforts, achievements and sacrifices that were made in past wars. The main observance is on the second Sunday in November, but 2 minutes of silence is also made on November 11.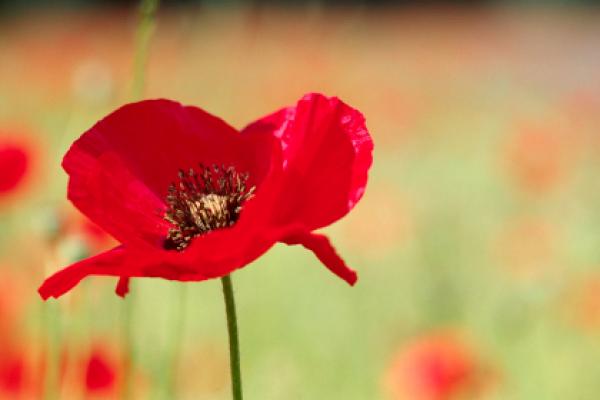 Observe Remembrance Day
People stop work to observe a moment of silence at 11am on November 11, which is the time and date when hostilities formally ended after more than four years of battle during World War I. Poppies are worn as a symbol of respect and tribute on Remembrance Sunday and/or November 11.
The day is also marked by events such as memorial services, church services and parades. A national commemoration takes place at Whitehall, a road in the City of Westminster in central London.
Public life
Remembrance Day is an observance and not a public holiday in the UK. Many businesses may temporarily pause activity at 11am for 2 minutes of silence on November 11.
About Remembrance Day
Also referred to as Poppy Day or Armistice Day, Remembrance Day is observed in Commonwealth countries, including
Australia
and
Canada
. Other countries such as the U.S. have similar observances like
Veterans Day
. November 11 is the anniversary of the signing of the armistice, which ended World War I hostilities between Allied nations and Germany in 1918.