Get your frying pans at the ready folks,
Tuesday March 4 2014
is
Shrove Tuesday
and this year's pancake action need not be confined to the kitchen. Pancake races across the country will see everyone tossing their way towards the finish line.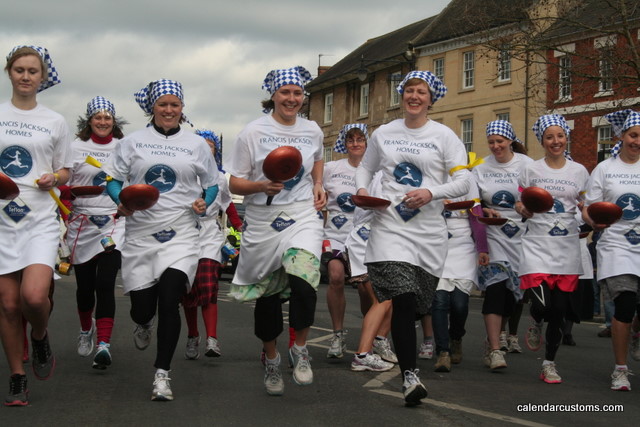 What is Pancake Day all about?
Shrove Tuesday marks the last day before Lent, traditionally a period of abstinence, associated with clearing your cupboards of goods such as sugar, fats and eggs. It's commonly known as Pancake Day because it represents a good opportunity to use such ingredients ahead of the fasting period.
Pancake Day takes place 47 days before Easter Sunday. Because the date of Easter Sunday is dictated by the cycles of the moon, Pancake Day can occur anytime between February 3 and March 9.
Now learn how to make easy pancakes: