On July 1, 1867 by the spirit of the British North America Act , two British colonies and a province of the British Empire were merged into a single country called
Canada.
This day is celebrated throughout Canada and internationally.
1. As this day is very popular, there are various celebrations which take place on this special occasion (fireworks, parades, barbecues, concerts, carnivals, fairs and picnics etc).
2.

The Canadian government does not count Sunday as Canada Day because it intends to give you a holiday. Under the federal Holidays Act, if the 1 July falls on a Sunday then July 2 is the statutory holiday instead.
3.

This holiday was given the statutory value on 1879 and was designated as Dominion Day.
4.

In 1967, colour television was introduced to Canada on Canada Day.
5.

You might not know that many famous people were born on Canada Day like Pamela Anderson, Dan Ackroyd, Jamie Farr and Estee Lauder.
6.

Since 2006, Canada Day has also been celebrated at Trafalgar Square, in London.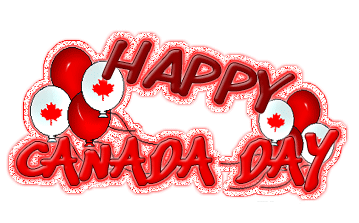 DO YOU WANT YOUR NAILS TO LOOK GREAT ON THIS DAY?
WATCH THIS: