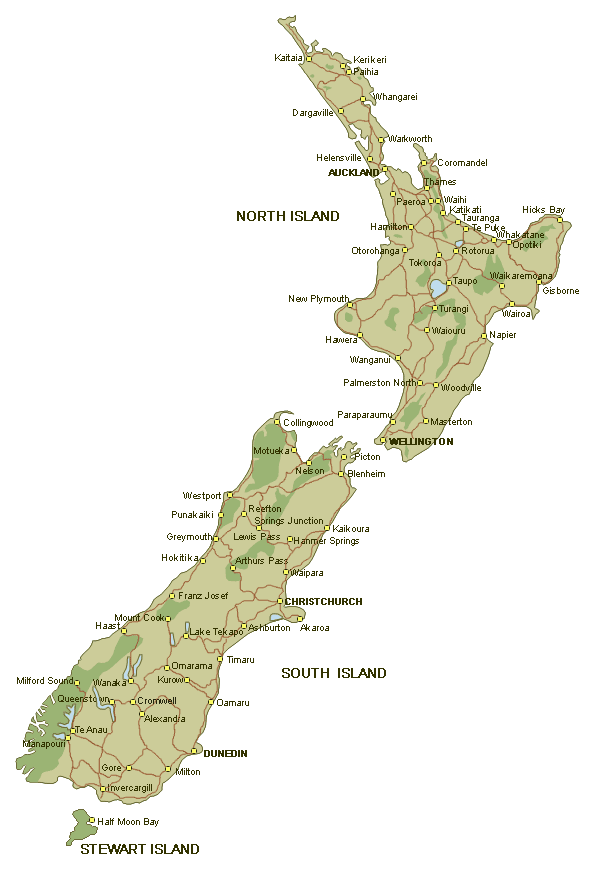 NEW ZEALAND
is one of the many
English-speaking countries
in the world.
It is located in the south-eastern Pacific ocean and consists of two larger mountainous islands and various smaller islands.
The islands were first inhabited by the
MAORI
people.
Its capital is
Wellington.
Capitan Cook brought the British to the islands in 1769.
This is the island of the endangered flightless bird, the
KIWI
, the
HAKA
(war dance), performed by national rugby players,
Maori tattoos
and
bone-carving necklaces
,
Poi
and
Poi dancers.
It is also called
WAITANGI DAY.
This holiday falls in the middle of the New Zealand summer so many people go to the beach or a concert, a picnic or a party.
There is a
Maori language
besides English.
If you want to say "hello", say "Tena Koe" !
New Zealanders are called "Kiwis".
Watch this short video about this beautiful country:
Now have a look at
POI DANCERS
: